What We Do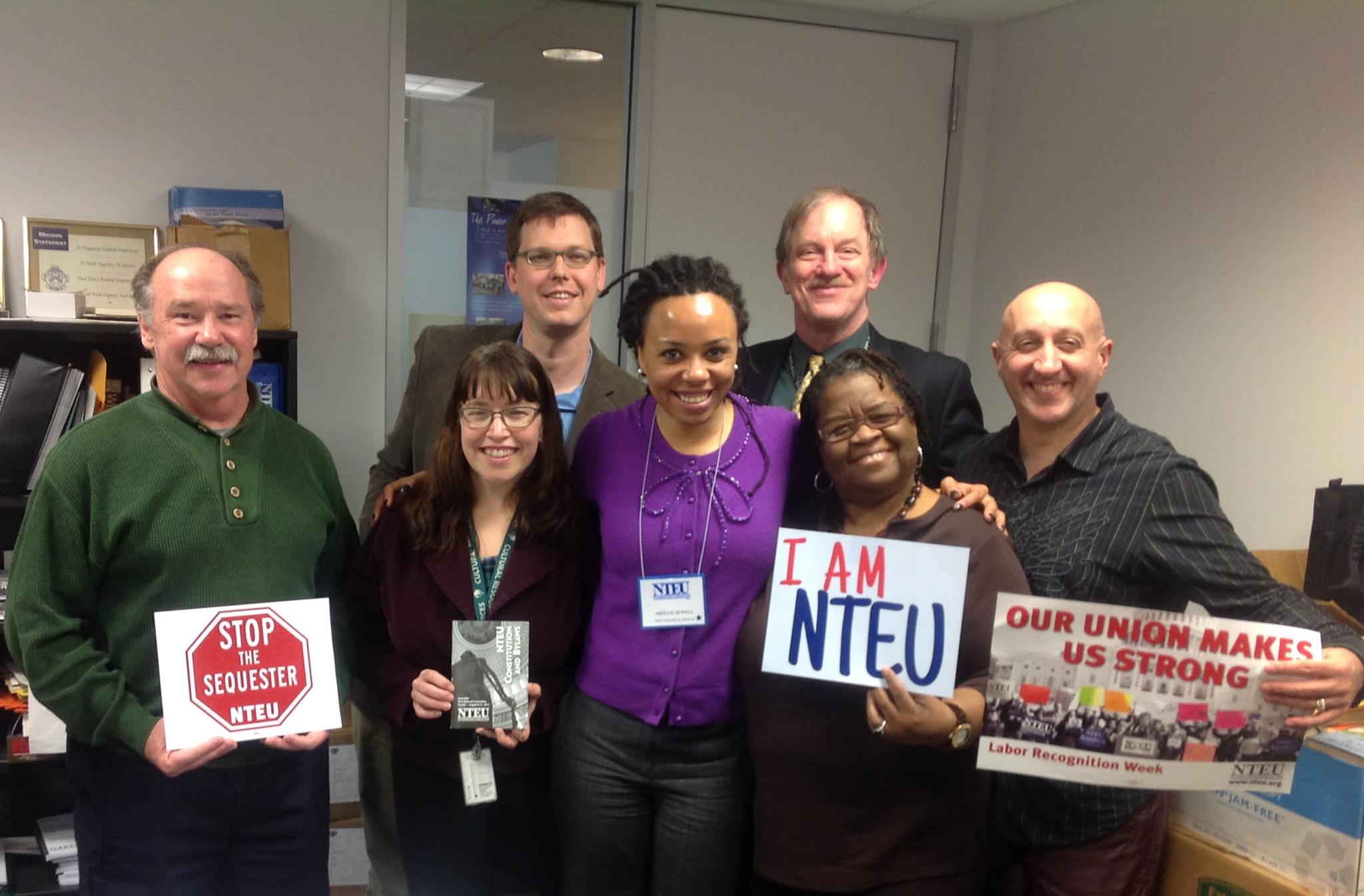 --
Our mission: To organize federal employees to work together to ensure that every federal employee is treated with dignity and respect.
So how do we do that?
We regularly meet with representatives from management to discuss issues and hopefully avoid problems.
We negotiate and enforce the Collective Bargaining Agreement (CBA).
We bargain on changes to the workplace
We file grievances if management is not holding up their end of the bargain
We provide information to members that management doesn't
We ask "anonymous" pointed questions "It has come to the union's attention that . . ."
We provide guidance for performance evaluations, or we can sit in on the evaluation
We attend "all-hands" meetings and ask questions that individuals may not feel comfortable asking
Outside of our immediate workplace:
NTEU is the voice of the federal workforce on Capitol Hill, in the courts, at the bargaining table and in the media. We fight for fair pay and benefits, improved working conditions and other issues that affect the working lives of federal employees.
NTEU testifies before Congress about issues affecting federal workers
NTEU tracks issues and bills on Capitol Hill and supports good bills and fights bad bills
NTEU holds a large annual legislative conference to support our legislative agenda
You can see the legislative updates section of the website for the actions taken by NTEU on our behalf
NTEU brings court cases to support federal workers
When you say "they" won't let that happen, we are the "they"
Accomplishments:
Holding supervisors accountable for completing EPAPs
FMLA - Family Medical Leave Act
Remove Management's excuse "that no one ever told us"
Hold regular labor management meetings
2.7 percent pay increase
Paid parental leave
avoided a shutdown
Telework
Transportation subsidies
Worked with management and workers to eliminate daily reporting requirement
Secured legislation guaranteeing back pay during future shut-downs
Department of Education announced changes to the Public Service Loan Forgiveness Program, including forgiveness for public sector employees who have served for 10 years or more.
Union Wins Arbitration and Money when management breaks the contract. The Union hopes to work with management to avoid such costly arbitrations in the future.