Join NTEU during our 2023 Membership Drive and pick up
$100.00

, plus you get a voice in your workplace!

Want to know why other federal employees have joined NTEU, it's best to just let them explain:
Need more reasons to join?
Our Why Join page gives 12 reasons.
What has the union done for us recently?
The union:
Successfully pressed for expanded telework, 15 weeks of COVID-related emergency paid leave, flexible scheduling and leave options, and workplace health and safety measures throughout the pandemic.

NTEU helped beat back a last-minute attempt to freeze your 2021 pay raise.

After a 20-year fight led by NTEU, the paid parental leave program took effect on Oct. 1.

NTEU secured a provision that allows federal employees to carry over additional leave they earned into 2021.
Not sure what the union does?
Our What We Do page explains what both local chapter 296 (that's us) does and what the NTEU national organization does. Spoiler, it's a lot.
Think it's too expensive?
The Dues Chart shows how much the dues are (based on your salary level). Think how expensive it would be without a union: no pay increases, no transit subsidy, no representation if your supervisor doesn't like you, no family leave, no health insurance, no retirement. (Those are ALL things the union has fought for and won.)
Think it's hard to join?
Okay, well, we are federal employees, so yes, there is a form to fill out. It's sf1187. But it is easy. See our How to Join page.
Did we mention the $100?
That's right, if you sign up during the membership drive, you get $100.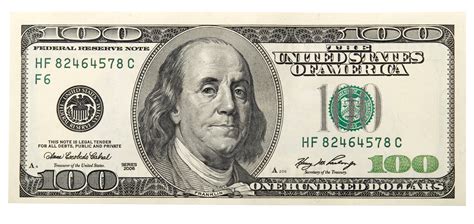 The summer membership drive ends on September 25, 2021
Download our fliers for more information: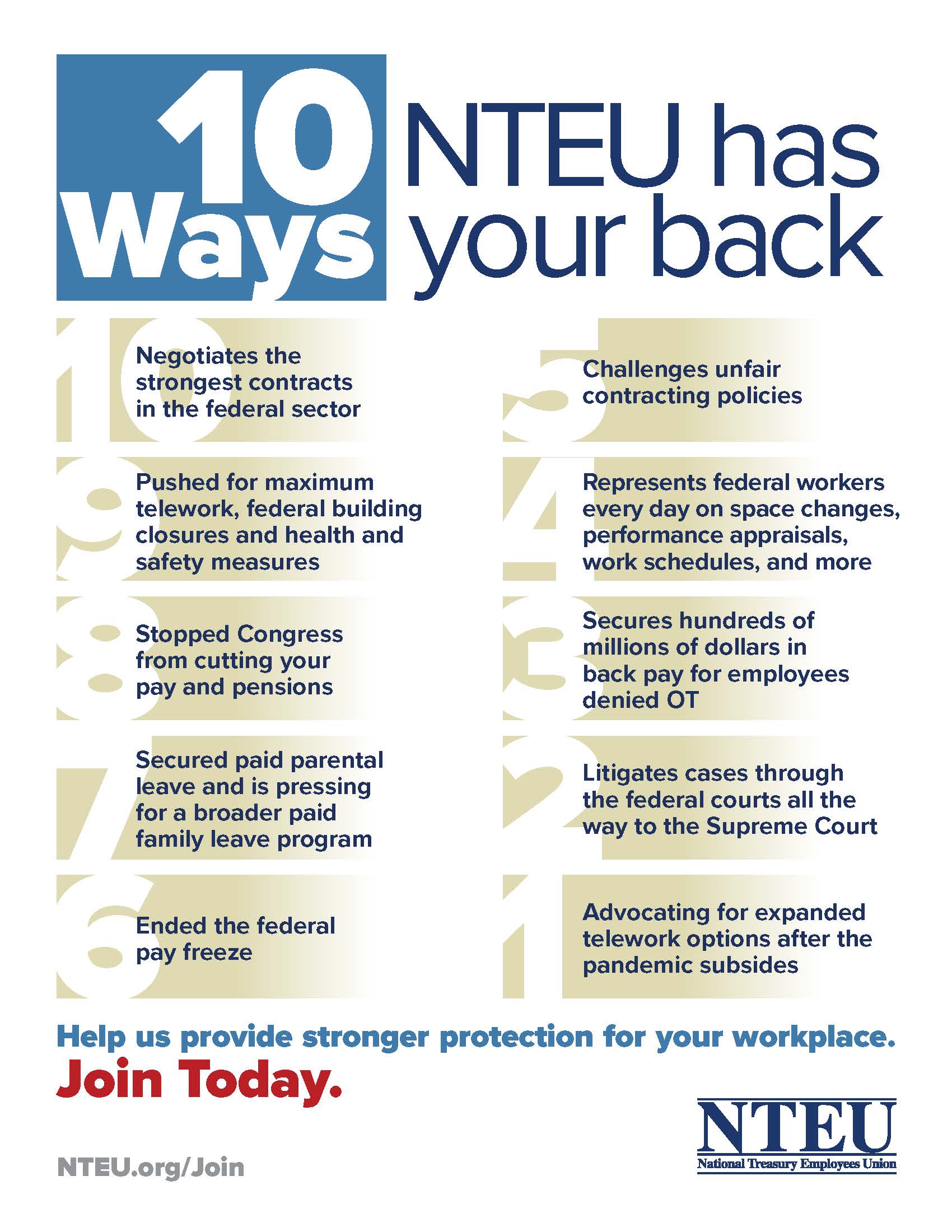 More Information:
Membership Fliers